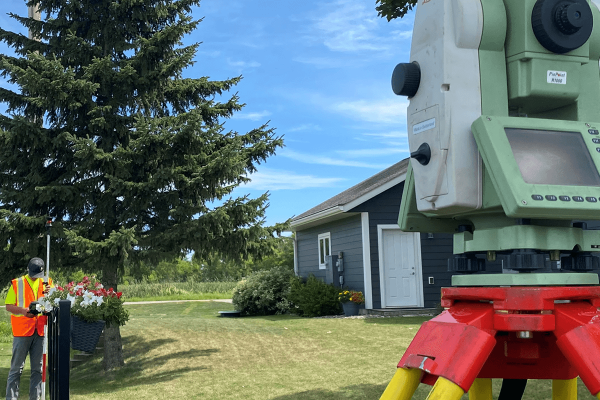 In the United States, almost everyone has a desire to own a dream house. Whether you are looking to buy or already own your home, or are looking to develop Residential Lots, how do you know that your purchase will be a dream and not a nightmare in disguise?
Real Estate is the largest asset a person will likely own, so protect that asset with a Quality Land Survey. At Bonnema Runke Stern Inc, we can help make sure that you know exactly where and what you own or are planning to purchase by offering services that include:
Land surveys are crucial to the process of responsible land development. They are commonly used to determine the boundaries and features of the properties, to determine easements and encroachments, to develop or build on land, and to satisfy local building codes.
Bonnema Runke Stern Inc is proud to work closely with numerous County and City Departments to ensure you are aware of any restrictions on the land and the requirements to develop the property of your dreams.
Contact us at Bonnema Runke Stern Inc., with any questions about your Residential land surveying needs. We look forward to working with you!